Our Landscaping Mandurah Services
We now supply & install artificial grass!
Less maintenance and more environmentally friendly!
We create gardens our customers love. If it's a design you're after, we can work with your ideas and requirements to come up with a concept for your space. Our landscaping team specialises in all aspects of garden renovations including pool surrounds, pergolas, decking, retaining walls, screening, turfing, planting and garden lighting and irrigation. There's no doubt they will be able to come up with the perfect design for your area, be it large or small.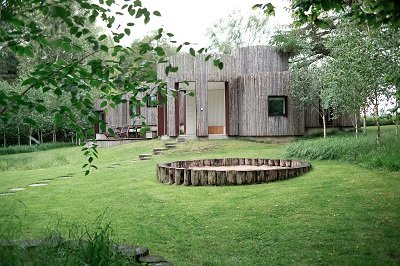 The skills required to construct a landscape are broad and can vary from job to job. That's why we have a specialist team with a diverse range of skills and capabilities. Together, we have the knowledge and experience to take on any type of landscape construction job in the Mandurah Area.
Landscaping Mandurah offer practical design solutions for all areas of your home, including areas with steep terrain and sharp drop offs. Sloped terrain can require a retaining wall to stop soil erosion and landslides. A retaining wall is a great way to add extra stability and prevent soil from eroding from steep areas. Previously unused areas can be transformed with a clever design and the use of retaining walls.
Part of the beauty of working with Ladscaping Mandurah is that you never have to owrry about a thing. Whether we are doing major earth works, constructing a new yard or maintaining your garden, we will always ensure your garden is left spotless and any green waste is removed and taken care of, so that you don't have to. 
When beginning any paving project there are several key factors that need to be considered first. The intended use of the area, the type of soil on site and whether you want clay or concrete pavers are all important aspects that may influence your decision. Here at Landscaping Mandurah we can walk you through the process.
Landscaping mandurah provide a complete gardening maitenance service. Be it a one-off garden clean up, regular lawn mowing or mulching service. We have the right people for the job. We can also carry out a variety of more complex projects – just get in touch with the team today to find out more. 
Landscaping Mandurah has a many types of artificial grass to ensure you find the right type for your backyard or commercial space. Each type of artificial grass in our product range comes with a long warranty, so you can have complete peace of mind.
Our range of synthetic grass is suitable for a variety of applications including school playgrounds, sporting grounds, childcare centres, council facilities and residential front or back yards.
Our custom astro turf comes in range different styles; each with different colour, thickness, height, and dimensions and are designed to look like natural turf.
Artificial turf can be the best solution for commercial or residential spaces and Landscaping Mandurah has the skills and high-quality products to deliver your the best artificial grass in Mandurah.
If you are thinking of starting a new landscaping project or you want to improve your current space, contact us, and we will be happy to discuss our services further. We are dedicated to providing all of our customers with the very best service.
Sunday Closed
Monday 9:00 AM–5:00 PM
Tuesday 9:00 AM–5:00 PM
Wednesday 9:00 AM–5:00 PM
Thursday 9:00 AM–5:00 PM
Friday 9:00 AM–5:00 PM
Saturday 9:00 AM–5:00 PM
Contact us today to turn your dreams into a reality.